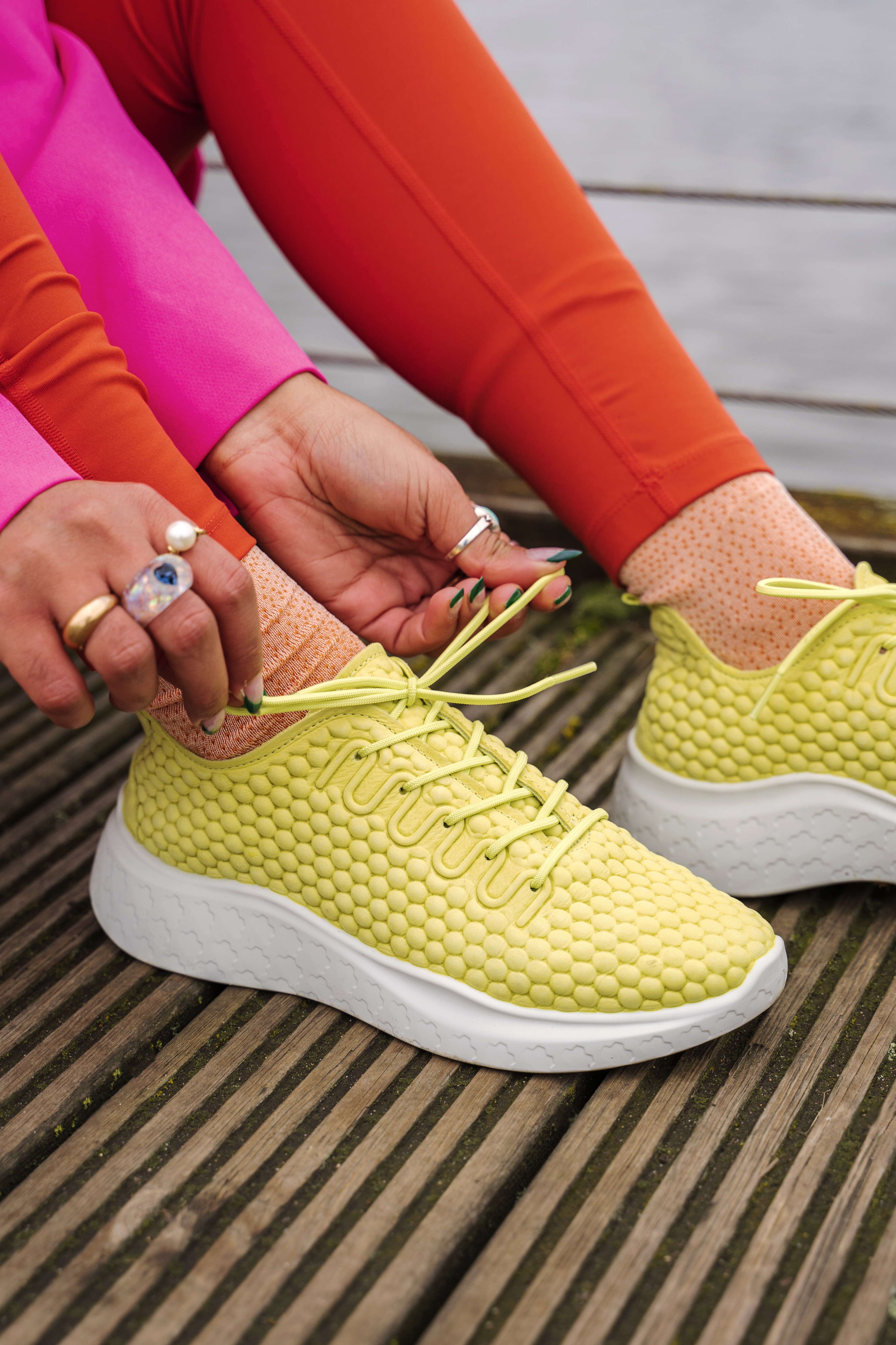 If the shoe
fits... wear it

Choosing a marketing agency
is like choosing a shoe.
Choosing a marketing agency is like choosing a shoe.
Style, performance, and value are things you should consider, but ultimately whatever you choose needs to be a good fit if you're going to get the most out of it.
How does the expression go? If the shoe fits, wear it… and we wholeheartedly agree with that. We're Disrupt, a team of energised, passionate, hyper-results-focused, social natives. Led by BAFTA-winning ex Made In Chelsea star and influencer Stevie Johnson. We help brands earn attention by telling culturally relevant stories that captivate an audience and deliver ROI, and we know what it takes to run effective campaigns for shoe brands and retailers.
Right now, we're working with ECCO and TOMS, on influencer campaigns that have smashed expectations.
But don't take our word for it.
Here are some highlights of what we can do,
and what our clients think.
But don't take our word for it. Here are some highlights of what we can do, and what our clients think.
Our campaign always deliver
Think of disrupt as your all access pass to attention, engagement, and action
ECCO.
In one of our numerous campaigns for ECCO, we worked with micro-influencers and a Brand Ambassador to increase awareness of their Autumn Winter 2021 shoe range.
The campaign successfully targeted a younger demographic through highly effective creator match-ups and introduced a whole new suite of content assets for web and social including an ECCO Walks video series. As a result, we achieved 60+ content pieces, 915K impressions and 61,306 total engagements.
TOMS.
TOMS wanted to use influencers to generate content for their social channels as well as increase awareness and consideration among young audiences.
We worked with influencers who aligned to TOMS twin pillars of style and sustainability in both repeat ambassador and one-off partnerships to reach new audiences. In total we delivered 233 pieces of content, 1.9M impressions and 157K engagements at an average engagement rate of 5.58%.
"WE'VE HAD THE PLEASURE OF WORKING WITH DISRUPT SINCE 2021. THEY ARE OUR GO-TO PARTNER FOR ANY BRAND AMBASSADOR OR INFLUENCER-RELATED WORK. WE LOVE THAT WE HAVE A CLOSE DIALOGUE WITH THEM AND THEY ALWAYS DELIVER ON TIME. THE UK IS ONE OF OUR KEY MARKETS AND THE RESULTS FOR OUR CAMPAIGNS ARE GREAT."
CLAUDIA PETERS
Marketing Manager WEST - ECCO
"DISRUPT HAS A VERY PERSONAL APPROACH TO BUILDING OUT ACTIVATIONS, AND IT'S BEEN A PLEASURE WORKING TOGETHER TO SCALE OUR INFLUENCER ACTIVITY IN THE UK OVER THE LAST YEAR."
CHARLOTTE WILLIAMSON
EMEA Influencer and Content Marketing Manager - TOMS
TRY US ON FOR SIZE.
We're a team of inquisitive, smart and brilliant individuals with a passion for disruptive marketing and social commerce. We ensure brands get in front of their target audience and don't just make noise but command attention and deliver results.
We know what it takes to run award-winning campaigns for global brands, and we think we'd be a good fit for you too.