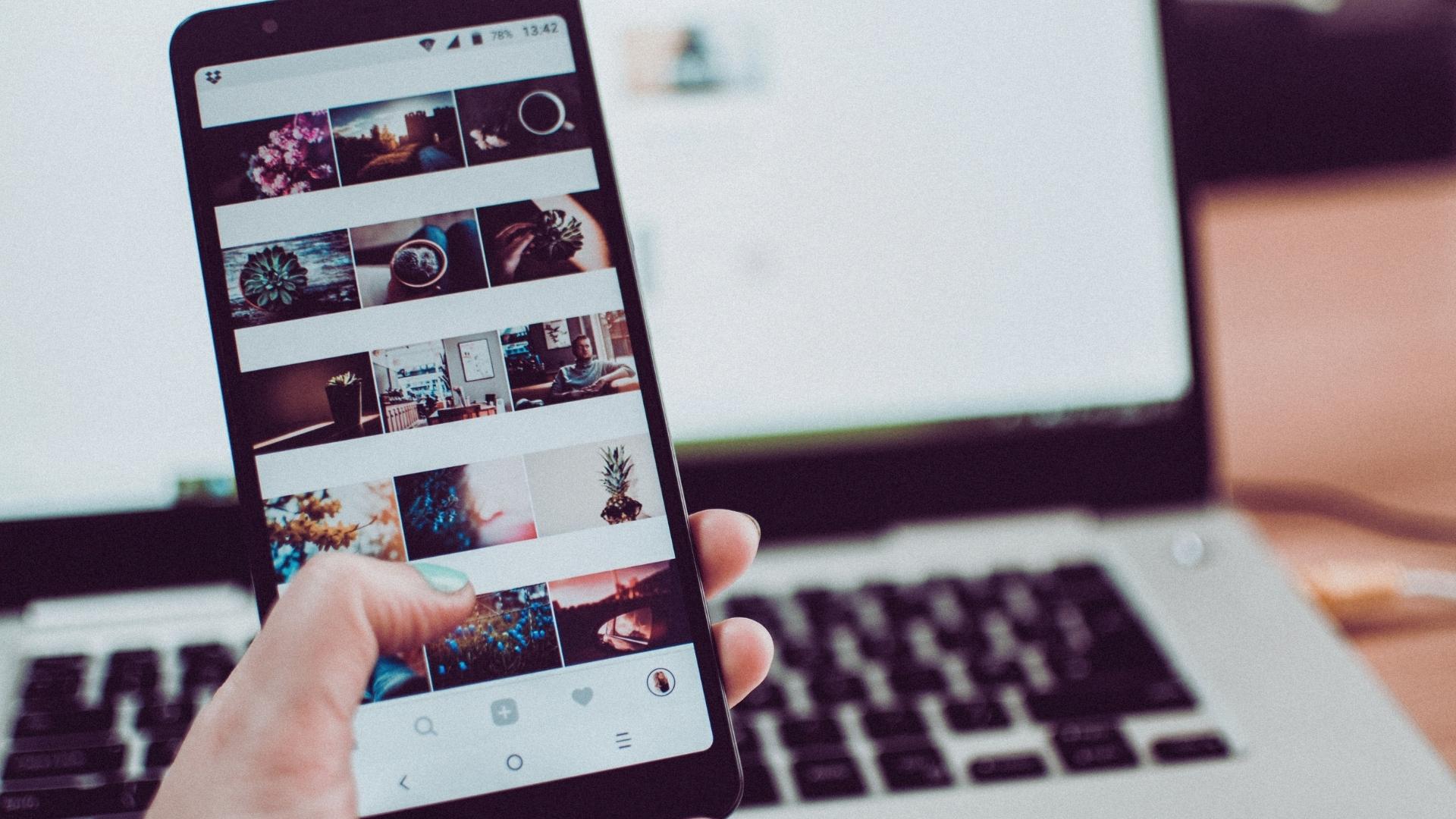 Instagram rolls out international 'hide likes' trial – but what does this mean for marketers?
In a bid to combat mental health pressures associated with the app, last night Instagram rolled out a second round of their 'hide likes' feature trial.
Instagram users in Canada were tested in May of this year, with Australia and Ireland the most recent countries to trial the feature. Several other countries, including Japan, will also have likes and video views withheld from public view in the coming days.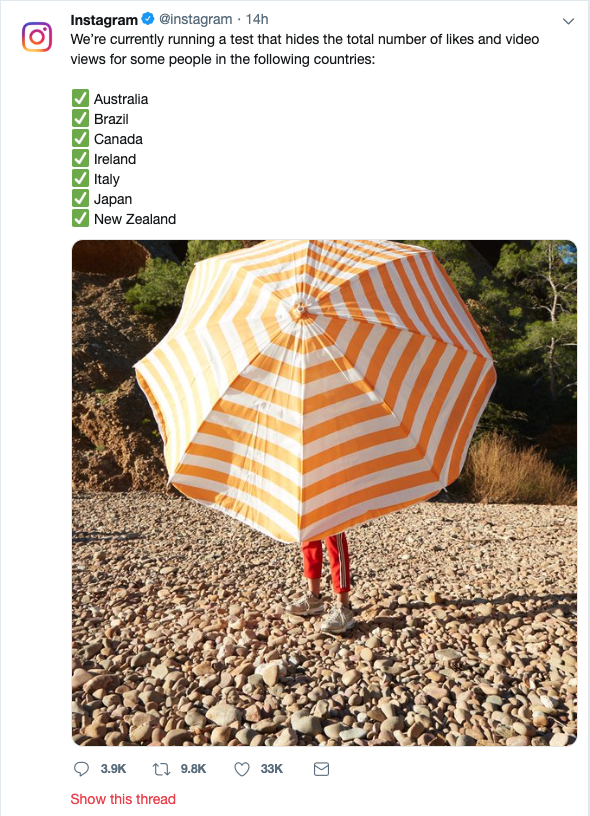 This comes after the photo sharing app was voted the worst social media app for mental health among 14-23 year-olds back in 2017 as part of the UK's Royal Society for Public Health's study Status of Mind.
According to Mia Garlick, Facebook's Director of Policy for Australia and New Zealand, the purpose of this trial feature is that "We want Instagram to be a place where people feel comfortable expressing themselves, we hope this test will remove the pressure of how many likes a post will receive, so you can focus on sharing the things you love."
But what does this mean for marketers and influencer marketers specifically? If you ask me, it shouldn't affect much. Best practice within the industry disregards the use of vanity metrics to determine true influence and relevance.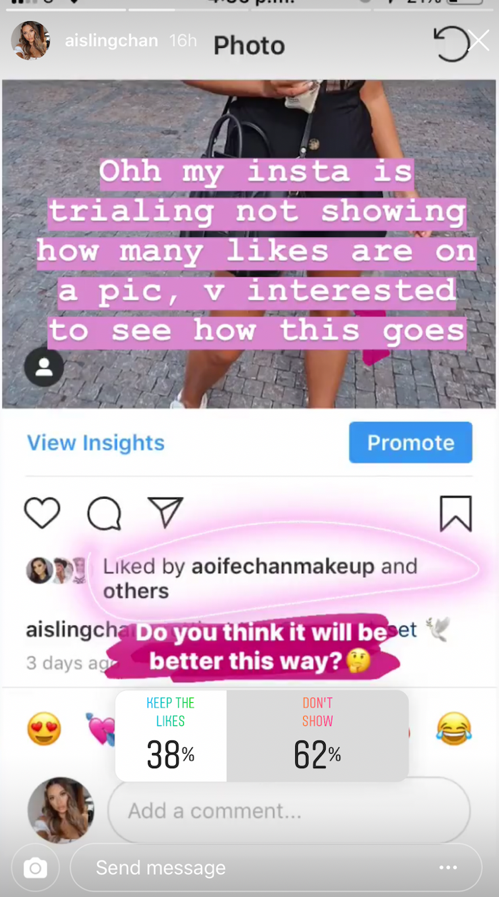 Regardless of the number of likes a content creator or influencer receives, true influence can only be measured via insights, as well as the analysis of comments, in order to see how trusted and invested the influencer's audience is. Influencer marketers will now need to request first-party insights from influencers for not only audience demographics but also post engagement. However, this should not hinder or slow down the selection process as this should be something brands are already actively doing in order to assess how well an influencer could potentially perform.
As we all know, brands want to create and maintain strategic alignments with influencers and content creators, only working with those who can drive action and meet business KPIs, as opposed to the number of vanity metrics they can deliver. As Instagram are focusing a lot more on in-app shopping, this change could actually help move influencer marketing further down the sales funnel as brand awareness becomes less of an obvious focal point.
Aside from the potential to improve mental health for some users, although this is not a certainty, another bonus is the focus will now be on producing top quality content – which will be music to many creators' ears. I also believe the everyday app user will actually post more, as the potential to worry about a post not receiving enough likes will be removed from the public eye, therefore spending more time on the app.
One concern that may cross influencer marketers' minds is the ability to spot fraud but, on the upside, perhaps this move will actually make it less tempting to purchase bots/fake engagement? Only time will tell if this is the case, as yet another change is implemented in the ever-changing world of influencers.
What are your thoughts on this trial, too little too late? Or is this exactly what we need?
Trying to work out what sort of influencer is right for something you're looking to promote can be really tricky. We recently published a free e-book to help with exactly that – check out How To Find The Perfect Micro Influencer now!
As always, if you're in need of help – get Disruptive
let's keep reading
related articles