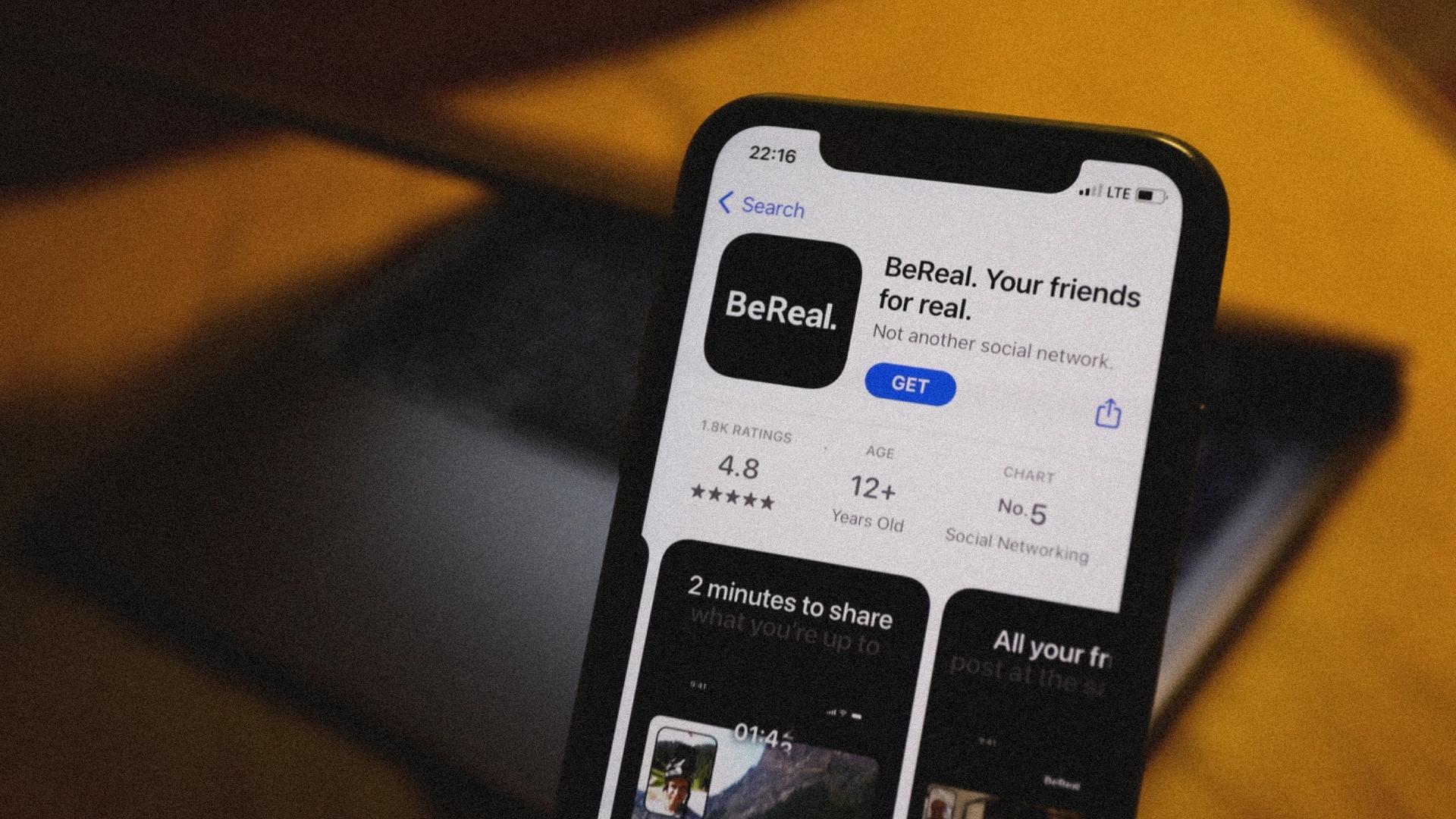 Is the sun going down on BeReal?
Is it just me, or did BeReal get really dull, really quickly?
Let me preface that by saying, I think the idea of BeReal is absolutely fantastic, and I haven't been surprised that it's taken off the way it has (10 million daily active users at last count 🤯). It's a simple, ingenious idea that somehow no one else had thought of before now which appeals to the current generation's desire for quick & consumable content.
But for the last couple of months, I've just found it… boring.
There's a lot to like
As mentioned, there is a lot I like about BeReal. First and foremost, the concept is brilliant. I love that an app has hit the limelight that encourages users to literally 'be real'. A lot of social platforms have gone so far the other way, whether it's filters, face-tuning, trolls, etc. An app that encourages users to just be themselves wherever they are within 2 minutes of any day is a fresh idea that promotes a great value, an absolute win in my book.
Secondly, it's easy to use and doesn't really take up a whole lot of your time with constant scrolling. The entire nature of the app is; jump on, snap a pic, react to your friend's posts, close app – simple and effective. Being that you don't get to choose when you post (sort of, we'll get to that) there isn't really a strategy you can put in place to get your content seen by more users – so there's also no algorithm to consider.
BeReal also features no ads of any kind. That's not to say brands aren't running to BeReal to build audiences, Chipotle for example is utilising BeReal to post discount codes to its audience – which is an undeniably great way to promote through this platform. But to date, BeReal has no paid ads, no paid subscriptions (take note, Elon👀), no post boosting, nothing – and it's refreshing to see that.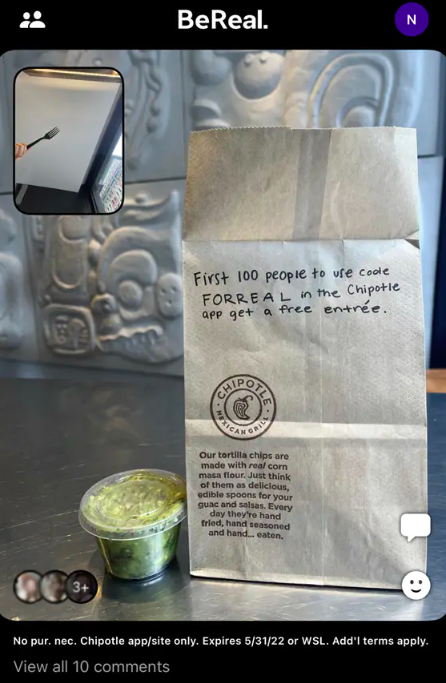 Here's the issue…
All the above points are great, and they're what make this app unique. But now, a few months after using it… it's just not enough to keep me engaged and I know I'm not alone. It really makes me wonder if BeReal will stand the test of time, or if it's going end up in the same place as Vine, MySpace and Google+.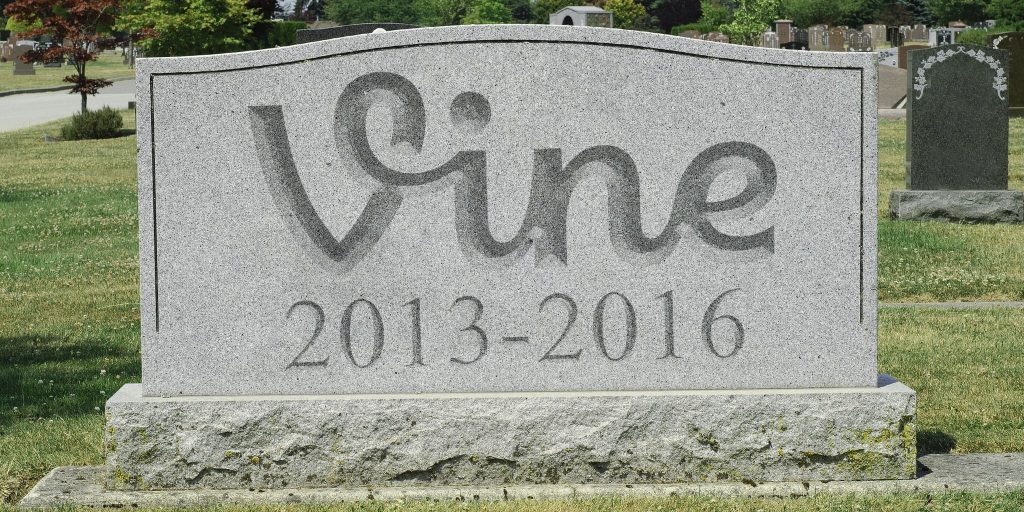 Social media is a continually changing and developing industry. To stay stagnant is to fall off. While BeReal is a fairly new app (around 2 years old) there hasn't been much in the way of introducing new features since its launch. In fact, there haven't been any new features.
Now, I understand that developers may fear losing the charm of BeReal, or want to abide by the age-old "if it ain't broke, don't fix it" mantra, but how soon is it before everyone gets bored and the numbers dwindle?
Both Instagram and TikTok have already jumped on the BeReal bandwagon and 'taken inspiration from the dual camera & time sensitive features for their own platforms, while also developing hosts of other new features for us to enjoy, so how long is it before just do our BeReal-ing over there?
Something I'm really enjoying is the curation of spectacular BeReal content that is being collated and shared on Twitter. Pages like best bereals allow us to find the truly great content the app has to offer that we'd otherwise be missing out on. In my opinion, introducing something like a 'daily top picks' feature so we could see the top trending posts day to day would just add a whole new dynamic to the app.
⚠️Is It Time To Be Real?⚠️
Okay, seriously – is anyone actually bothered about the 2-minute warning? Maybe it's just my friends but the majority seem to post whenever they want to and no one seems to mind if that's outside of the 2-minute window or not, and for me, that takes the fun out of it.
Don't get me wrong though the concept of the time warning is fantastic, I just don't think it's, for lack of a better word, enforced correctly. At the moment if you post late, BeReal sends your friends a notification to say you've posted late… But that's it. Would it not make the app far more exciting to literally only be able to post within that 2 minutes? For me that would make BeReal even more real and exciting to use every day, it makes it a challenge.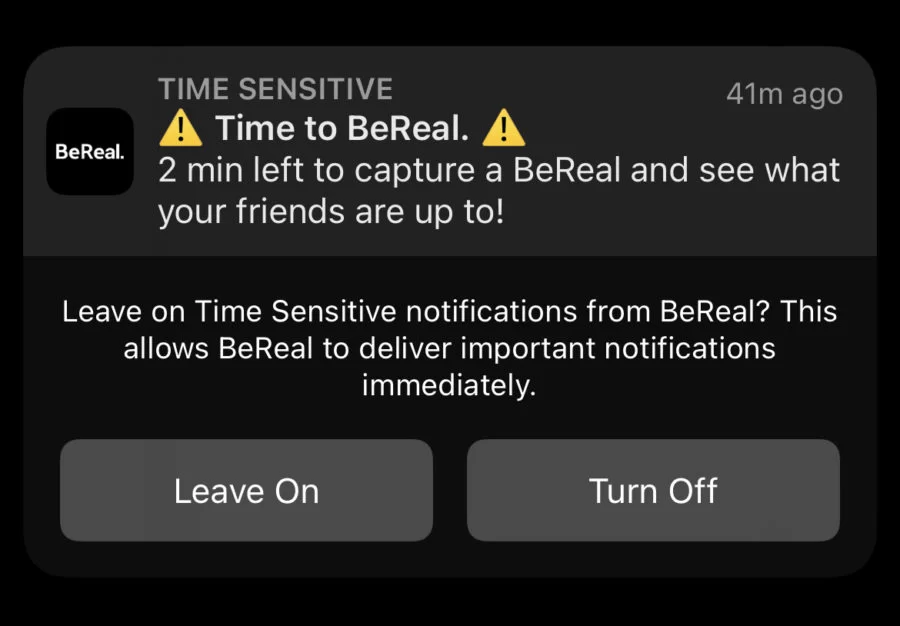 In my time using BeReal, they do seem to have added more variety in the time warnings given day to day. When I first downloaded the app I felt every one of my posts was just me sitting at my desk – not the most exciting content (I love my job) and now they can be very early morning or closer to midnight, which has spiced things up. That being said, for the most part, I do see a lot of desk-related content on BeReal.
Is there something on the horizon?
It was reported back in August that BeReal CEO, Alexis Barreyat had asked investors in BeReal not to share any news or information related to the company with the media. Also "Another person close to the BeReal team said the company is trying to keep a cool head, staying laser-focused on the product rather than broadcasting its plans too publicly". So it sounds like there could be some R&D time being put in at the HQ in Paris, but for now, I guess they're keeping it under wraps.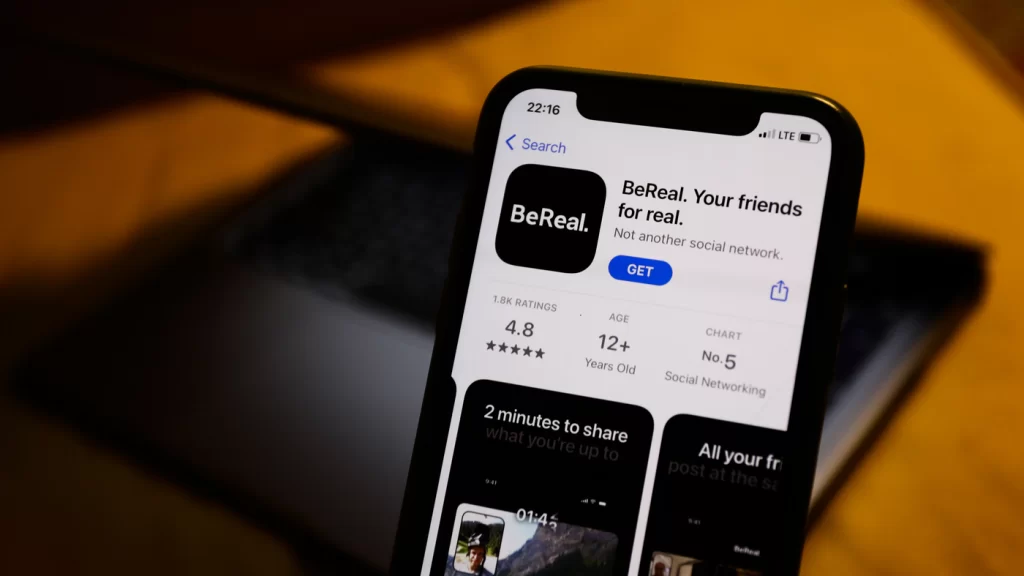 I find it difficult to predict the future of BeReal. At the moment it's absolutely flying, but I just can't see it lasting unless it develops. But of course, that's just my opinion – this is something that's been a topic of debate among the Disrupt team for some weeks now.
Could BeReal move to focus more on discovery / curated content rather than close friends' content? Could some sort of challenge system be put in place to make our content each day a bit more exciting? Could there be a 'daily top picks' so we are able to find the content that is trending day to day? I think these would all add something great to the platform. But right now my biggest question is, will BeReal still be a thing this time in a year?
I'd love to know your thoughts, please let us know over on our socials whether you think BeReal has the potential to hang around, or if we've seen the best of what this app has to offer! Let us know what you like about the app currently and what you think we could see in the future!
let's keep reading
related articles